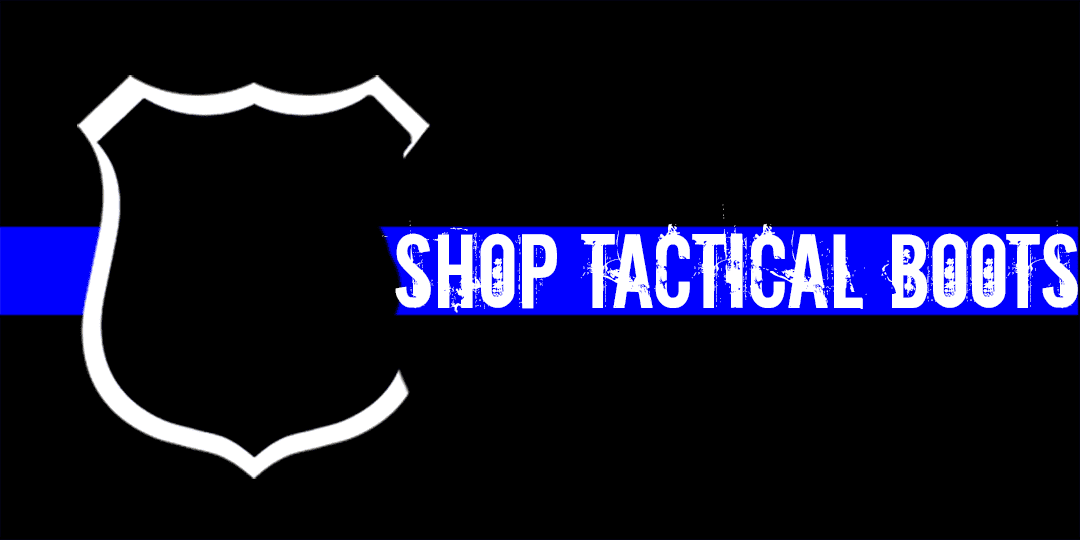 Boot laces are a critical part of all-day comfort and continuing performance. With proper gussets, laces gives you the unique fit you require; the last touch that give you a 'custom' feel. But as we all know, lacing to get that exact fit can take time. Configuring the snugness takes some trial and error to dial it in and undoing your intricate 'custom' lacing every time you remove your boots, means starting over again each time.
That's why we introduced the MFT100-Z and MFT100-ZS, our side-zip models, to get the best of a 'custom' fit without the hassle of lacing up every time the mission calls for action. Lace up your pair to fit your exact needs; essentially now because of the side-zip, you can set it and forget it. Also, 2% of the sales from these models go to help support a national program to thanking law enforcement officers around the country, learn more here.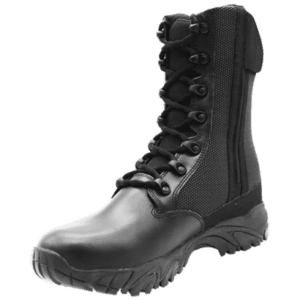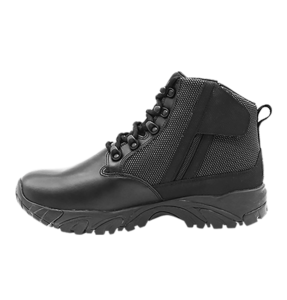 A real-life test of our boots came during the behemoth that is known as SHOT Show. Thousands of square feet of show floor featuring firearms, Personal Protective Equipment, tactical gear, and more. So when you're about to put in close to 10 plus miles in a single work day, here's a real-world testimony of the ALTAI™ Difference from PoliceOne.com reviewer, Nikki Lawson. [Hint: side-zips also make going through security at the airport a breeze!]
If your job has you constantly jumping into action, or if you have a penchant for nifty conveniences, our tall and short side-zip models will 'fill those shoes.' See our current side-zip models at our online store.
For those of you who prefer a lacing-only model, learn more about the best lacing technique.
Having a career or lifestyle of saving others while putting your life on the line is a very admiral choice of passage during your journey here on Earth. Here at ALTAI™, our footwear is designed to withstand many different forms of punishment. We believe that every aspect of your tactical gear should work to benefit you and keep your feet on securely the ground. From the sole of your 8" side zip combat boot to its' tight and cozy uppers, having the best materials with a form-fitting inner sole around your foot will increase endurance and speed to get out there and achieve the task at hand. Whether you are EMT, fire, police, survival expert, military, or any path of work that requires a strong, durable black tactical boot have your feet be treated by trying our footwear here at ALTAI™.
Benefits to Side Zip Combat Footwear
While maintaining our quick drying, breathable abilities our stylish combat boots' zipper is on the inside of the ankle, preventing the least amount of contact and chances for catching. Along with looks, there are many great attributes to our new black side zip tactical boots such as;
Saving Time- Along with our speed lacing advancements on our footwear, the side zipper helps tie up when you had to leave minutes ago. Be ready in seconds with our innovative zipper/speed lace design. Having minutes to spare can always help when constantly on the go!
Variety for Uses- The quick on and off  process with this rugged, quick-drying combat strength boot makes for many uses besides emergency. Hiking, camping, fishing or anytime you are in need of a secure boot that will see water, snow and desert and still stand with you put on your ALTAI™.
Side-Zip Combat Boots
Instead of pulling a lengthy cord from to eject, you're zipping up or down to quickly to remove your feet or put them in when necessary. Our abrasion resistant side zip tactical footwear is ready for you, let ALTAI™ help you pave your trail. Shop now for our online sales and don't forget to stop back to check out more of our new styles coming soon! You can find & pre-order our boots online to make sure there is a pair in your size shipped out the day they release!
Find one of our local ALTAI™ Midwest Retailers, shop our boots online or call us with inquiries at 1-800-806-2611.
Save
Save
Save
Save
Save