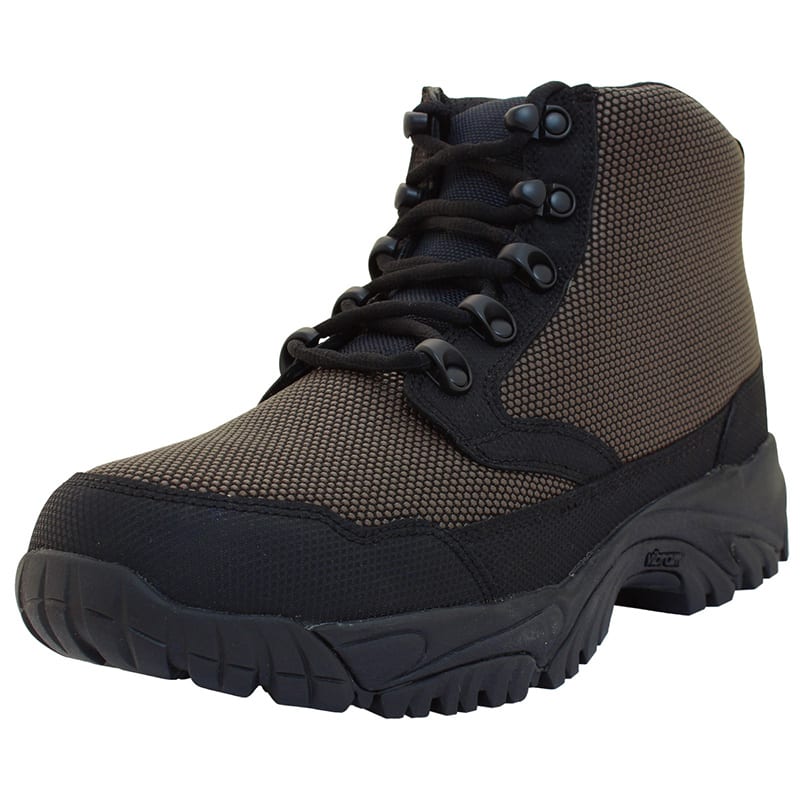 Are you looking for lightweight hiking boots that last for more than 2 months? If you are in the market for quality hiking boots, look no further than the ALTAI™ tactical boot. Whether it's an all day hike or a quick trudge through muddy water, these waterproof hiking boots are unlike anything else on the market today!
Waterproof Hiking Boots
We know, you've heard it advertised before. To be honest, when most shoe companies say "waterproof" fabric, what they really mean is that they sprayed on a waterproof solution that temporarily repels water until it wears off. In general, the fabric of the boot is almost never waterproof. Well, low and behold, ALTAI™ has created the perfect hiking tactical boot that is truly waterproof and can protect your feet from whatever elements may be surrounding the boot. Even with its breathable design, this boot is made up of non-absorbent material that allows air molecules to pass through and water molecules to stay beaded on the outside. This means, nice and dry toes on the inside, and whatever terrain you feel like hiking on the outside!
Lightweight Hiking Boots
When you are hiking, the last thing you want is for your feet to feel incredibly heavy. As a company, we recognized that and put our design team to work. The midsole of the boot is the largest portion and is made up of EVA, Ethylene-vinyl acetate. EVA is used for runners and joggers because of its outstanding ability to resist contact and stress. It is placed into our boot so that you can wear the boot all day long and feel comfort, cushion, and easy impact, no matter what environment you may be hiking through.
Quality Hiking Boots
Every aspect of the ALTAI™ tactical boot is designed with the hiker in mind. These boots are durable, breathable, waterproof, and have a bottom sole of the boot that holds traction like no other, preventing you from unwanted slips and falls. If you are looking for quality hiking boots, you aren't going to find them in your run of the mill shoe store. ALTAI™ Gear is the only place that makes quality hiking boots at a realistic price.
For more information on the ALTAI™ tactical boot, call us today at (800)806-2611 or visit us online at www.altaigear.com. Hiking is supposed to be fun, let your feet relax and have some fun too! Order your boots today!