On any given work day, a healthy portion of my time is spent tucked away in a cubicle, aiding in a myriad of administrative functions aimed at assuring daily operations run smoothly. But outside of business hours, my life is far from stationary. Between two dogs demanding outlets for their energy and a wife that loves any activity (as long as it involves running), I am always on the move. I believe it is for this reason that I was selected by the team to be the first wear test for the new ALTAI™ MFT100-Z. (more…)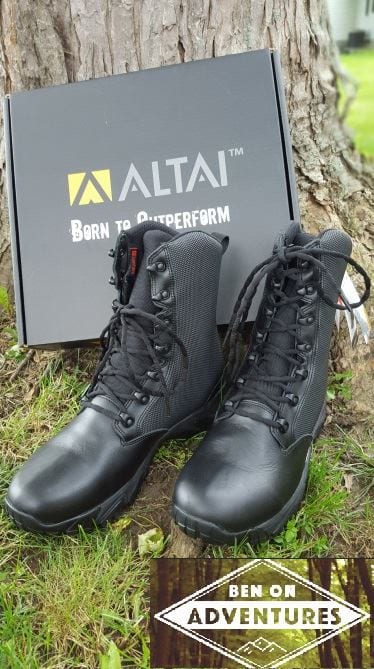 This day in age, product reviews have never had a greater impact on business success. Before the internet, it was a lot harder to find reliable reviews on products that you were interested in. Now, reviews are posted on company websites and can easily be found on search engines as well. When it comes to quality tactical boots, hearing reviews from individuals that have truly tested boots is very important in the purchasing process. At ALTAI™, we are proud of our tactical boots and encourage individuals to provide reviews on our footwear in action.
Ben's ALTAI™ Boot Experience
Ben, an avid explorer, traveler, hiker and lover of the outdoors tested our ALTAI™ tactical boots. His issue before trying our boots was that he had never been able to find the perfect pair of boots. One pair would be too heavy, while another wasn't waterproof. Consistently, he would come away disappointed in the performance of various boot brands. Then he tried tactical boots from ALTAI™. The key characteristics about our reliable tactical boots that impressed Ben the most included:
Lightweight - The first time he saw our boots online, he expected for them to be bulky. To his surprise, our tactical boots were extremely light. To Ben, they felt like he was wearing regular athletic shoes.
Lacing System - Ben was very impressed with how easy it was to take on and off our ALTAI™ boots. Our speed lacing system is like no other boot, making the process of putting on your boots much easier.
The Perfect Fit - The ankle support was most impressive to Ben as he had ankle issues in the past. Ben felt like these boots fit him perfectly thanks to this support along with instant comfort.
Breathable - Just like in clothing, breathability in boots is very important to Ben and many others. During Ben's adventures in his ALTAI™ boots, his feet felt great the whole time and they never felt too hot.
Waterproof - For outdoorsman like Ben, keeping your feet dry is a necessity. Not only are our ALTAI™ tactical boots waterproof, but they also dry very quickly.
SuperFabric® - The use of SuperFabric® material in the ALTAI™ tactical boots impressed Ben. He loved the added protection, comfort, breathability and flexibility that the SuperFabric® in our boots provided.
Reliable Sole - The VIBRAM® soles highly fascinated Ben as he referred to the soles as being perfect. Our soles are waterproof, shock resistant, lightweight and thick, which helped Ben on his outdoor adventures.
Ben put our ALTAI™ tactical boots to the test in a real life experience and had nothing but great things to say in his product review. Our boots gave him the comfort, reliability and protection that he had never experienced before. If you are ready to put our ALTAI™ tactical boots to the test, give us a call at (800) 806-2611 or email info@altaigear.com to learn more!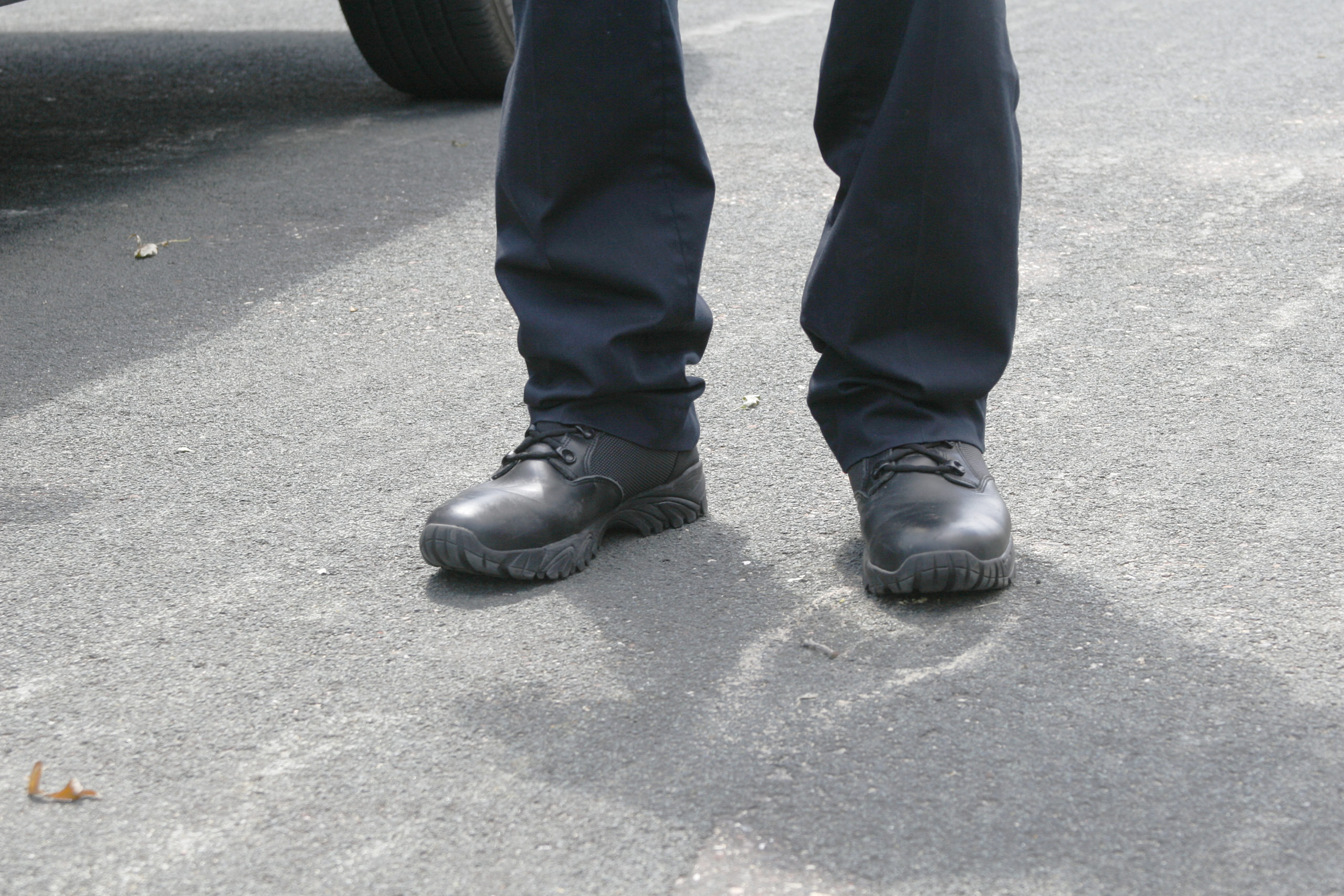 If you work outdoors, you have a deep understanding of "all day comfort." Men search for years and years for quality boots and yet they still fall short of finding a pair of work boots that provide all day comfort and still have the versatility of a multifunctional men's boot. Well gentlemen, it's time to relax. Your multifunction men's boot can be found at ALTAI™. We offer men's footwear that accommodates the hard working man that needs quality boots that provide all day comfort.
What Customers Are Saying about our Work Boots
We take pride in listening to the feedback of our customers. As a local company, we like to encourage people to really put our boots to the test. See what ALTAI™ Customers are saying about our boots:
''The high combat boots are an outstanding boot for police work. The boots are very well made. I wore them right out of the box and they were extremely comfortable. The customer service I received was more than helpful and professional. I ordered a half size smaller then I normally wear and they fit perfectly. Thank you! ''
Review by Bob H
''Bought the MF Tactical boots about a year ago, wore them right out of the box and were one of the most comfortable pair of boots I've owned. Lightweight, comfortable, still water proof after a year of wearing them every 12 hour shift. The boots wore well and held together other than the typical scuffing on the toe area. ''
Review by Mark S
Key Work Boot Features
So what makes these multifunctional men's boots so great? The upper part of the boot is designed above the ankle to allow for added support, all day comfort, and to prevent the elements from leaking into your work boots. We use SuperFabric® material in this section which provides breathability, yet protectiveness for your feet to stay dry, lightweight, and protected. The midsole of the boot is made with Ethylene-vinyl acetate, a waterproof and shock absorbent midsole that provides all day comfort. The sole of our work boots are made with VIBRAM®, a long lasting material made for the most extreme climates and activities.
Multifunctional Boot for Men and Women
Men aren't the only ones that work outside, or the only ones wearing ALTAI™ boots. No matter what type of job you do outdoors, the work boots you have on can make a world of difference. If you are searching for quality boots, get out of the footwear shoe store, as ALTAI™ has the multifunctional boot for men and women that you've been longing for. For more information or to order your work boots today, call us at (800) 806-2611 or email us at info@altaigear.com.
When searching for a pair of reliable tactical boots for your job or leisure activities, there are certain requirements that need to be in place. With tactical boots, it is important that they are easy to clean and last a long time. There is no sense in continuously buying new boots because the soles wear out in a month, or they get too dirty and cannot be cleaned. ALTAI™ took these requirements to heart and made it a point to not only offer long lasting,
durable tactical boots
, but one's that were also easy to clean.
The Secret to our Tactical Boots
The way our tactical boots are able to be extremely durable and easy to clean at the same time is largely due to the following reasons:
SuperFabric® - This one of a kind fabric used in all of our tactical boots offers comfort, protection, and breathability all in one. SuperFabric® combines a breathable cloth material with armor plates to create the upper section of the boot that is comfortable and durable.
VIBRAM® - The soles on ALTAI™ tactical boots are VIBRAM®. Using this elite level rubber sole, our boots are able to remain durable in all sorts of environments and weather conditions for a long time. Additionally, these soles feature the anti-clogging function which makes it very easy to clean up your boots after being in the mud, dirt, or climbing through debris.
Another Happy Customer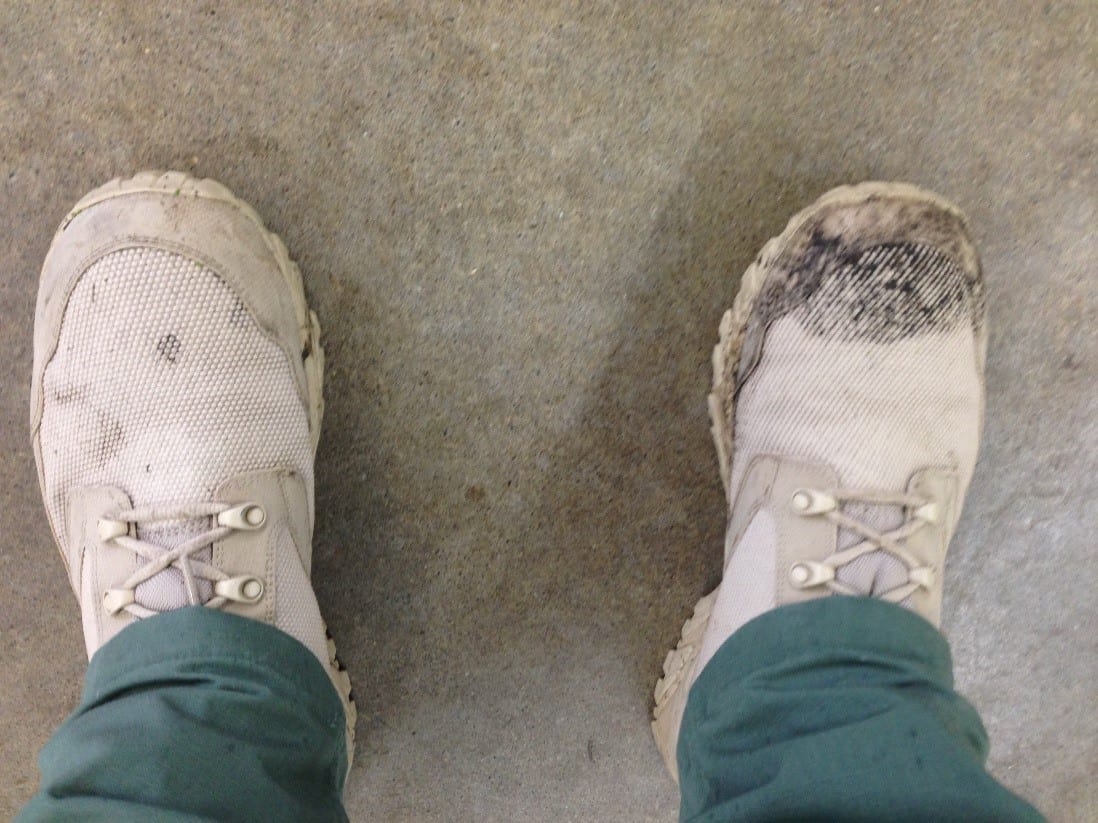 Recently, a Twin Cities Metro area police sergeant and SWAT team member wore the ALTAI™ tactical boots during outdoor training on June 3, 2015. On this day, the St. Paul, MN area recorded 0.92 inches of rain. That next day, the officer sent an email to ALTAI™, and had this to say:
"Training in the rain and mud yesterday. They really clean up nice and quick. My feet were dry all day and the cleaning took about 2 minutes with a brush. Thanks again."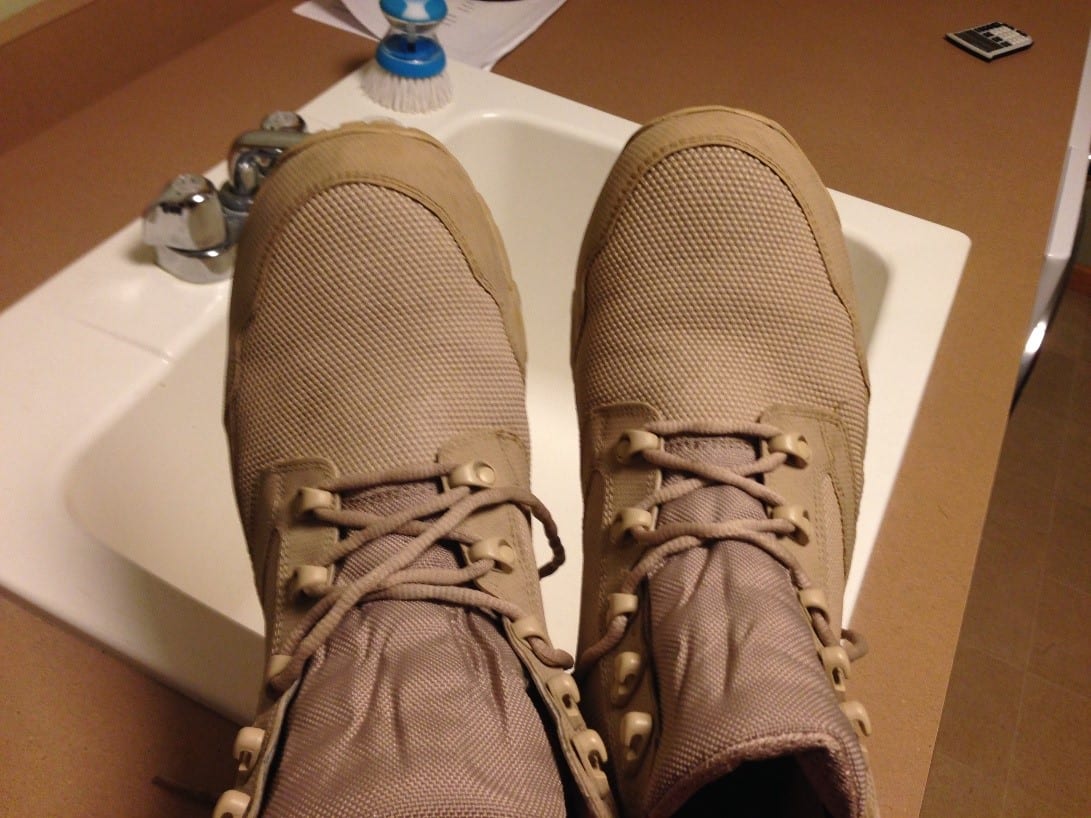 As you can see from the pictures that he included, thanks to the SuperFabric® material and VIBRAM® soles, the ALTAI™ tactical boots provide durability, breathability, are waterproof and very easy to clean!
So, if you are in the market for a pair of boots that are built to last, comfortable, and easy to clean, ALTAI™ tactical boots are the one's for you. Give us a call today at 800-806-2611 or visit www.altaigear.com to learn more about the key features that make this tactical boot one of a kind and the best on the market!